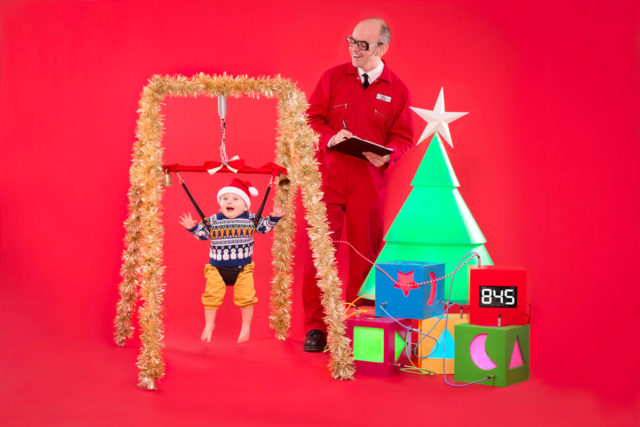 Thrill Laboratory is renowned for creating some of the UK's leading precision bespoke scientific instrumentation. Our Jump-O-Meter is no exception – using 6 degree-of-motion detection coupled with machine learning algorithms to determine the emotional response of babies to audio visual stimuli. How does it work? Put simply: in a pleasurable environment thrill is proportional to intensity of movement, which is a key behavioral indicator of physiological arousal in babies yet to develop emotion expression inhibitions. And when our Jump-O-Meter detects thrill, the level indicator is lit up, err, literally like a Christmas tree.
Of course photographers are always happy when we consider indicator light intensity and the use non reflective surfaces when designing our instruments, which can help to make photographs look stunning for scientific journals.
But what to test? I originally considered a range of electromagnetic and subsonic frequencies, coupled with psychotropic visual lighting effects. Luckily, friends at Ella's Kitchen dropped me a line Christmas 2016 and asked if I had any idea how they might determine which festive jingle was most popular with their little ones. And the results of our initial experiment – as published in peerless-reviewed journal The Daily Record?… You'll have to watch the video. [WARNING: contains flashing lights and images some viewers may find distressing].
In loving memory of William: a budding Thrill Laboratory technician who I suspect would've greatly enjoyed the results of this experiment.