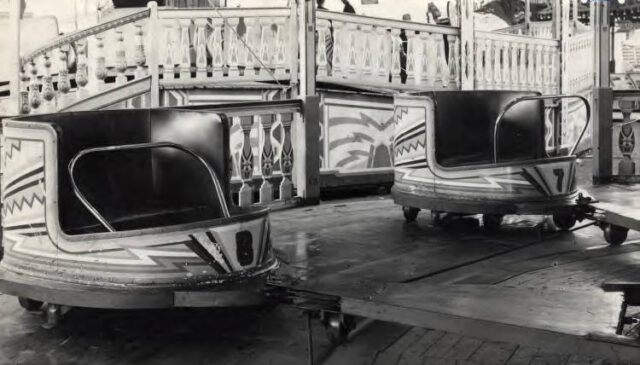 I've been invited to guest curate the physics and engineering section of this new exhibition by the National Fairground and Circus Archive (NFCA) A PDF of the exhibition poster can be downloaded here). I reflect on Orton & Spooner's remarkable achievements, through the lens of my own contemporary practice. Some of my own work held by the archive will be on display, including Punters: auto-portraits of fairground thrill and The Taxonomy of Thrill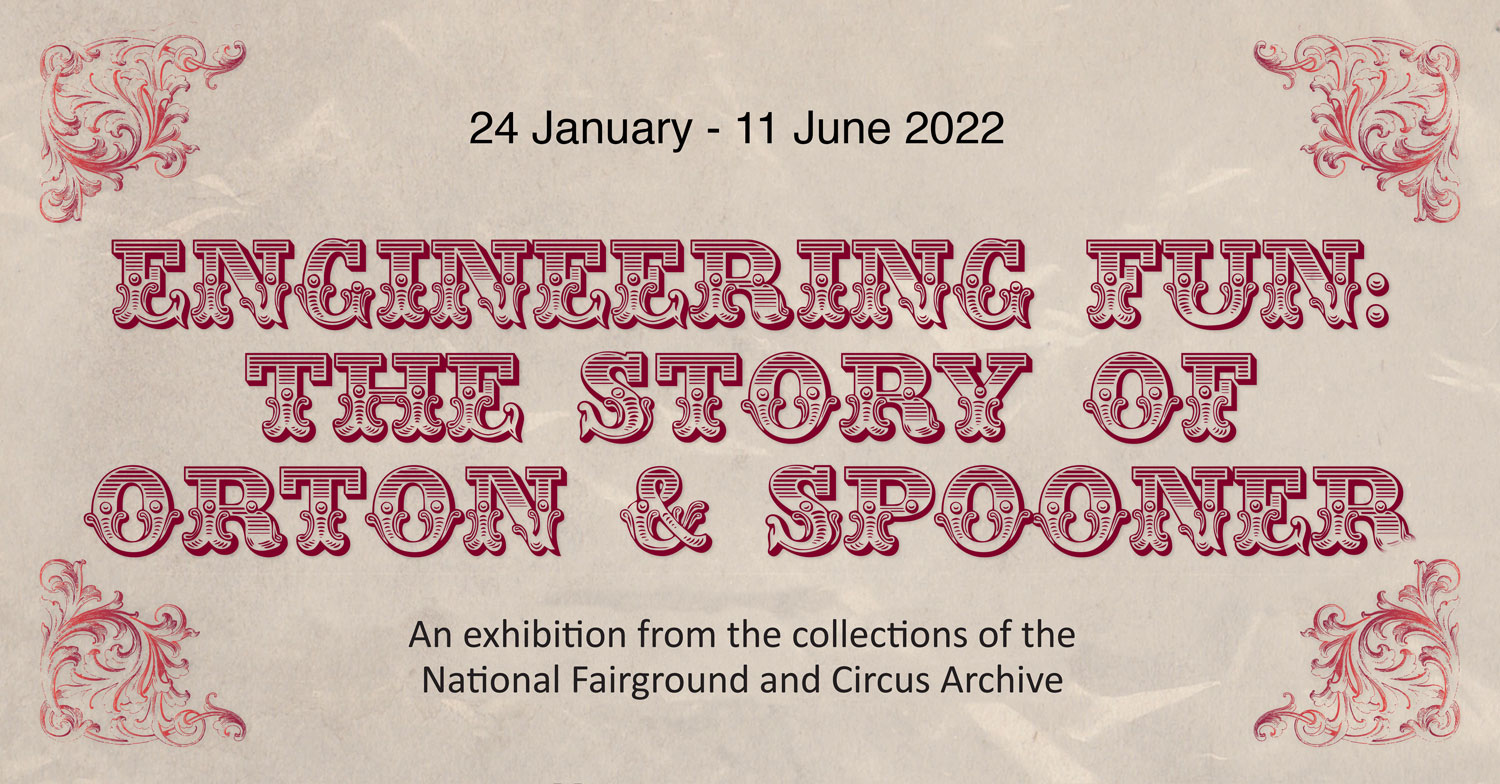 The following text is from Arantza Barrutia, National Fairground and Circus Archive Collections Manager:
In 2019, the National Fairground and Circus Archive (NFCA) received a grant from the National Manuscripts Conservation Trust (NMCT) to preserve over five hundred original drawings and plans from the Orton and Spooner Collection. George Orton, Sons & Spooner Ltd were one of the most significant fairground ride and equipment manufacturers in Britain between the Victorian era and the middle of the twentieth century. Their archive is a unique record of the history of fairground ride manufacturing and the applications of art and engineering to the entertainment industry.
The collection was donated to the University of Sheffield Library by architect David Braithwaite and represents his lifelong passion and fascination with the transient structure of the travelling fairground, its architecture and aesthetics.  
The Orton & Spooner Collection is one of the most significant public records of the company in the country. Their archive chronicles the evolution of popular entertainment and fairground ride manufacturing in Britain and showcases the ingenuity and talent of the engineers, artists and artisans they employed. The collection captures the key technological advancements and socio-political transitions of the nineteenth and twentieth centuries through some of the most significant events in modern history including the industrial revolution, the Great Depression, two world wars and the advent of electricity, steam power and the internal combustion engine.
The conservation project has been the catalyst for a holistic approach to preservation, access and discoverability, and has enabled the digitisation of over seven hundred at risk documents.
The NMCT grant was match funded by the Vic King Legacy Fund, bequeathed to the NFCA by engineer, draftsman and fairground enthusiast Vic King (1920-2016).
The fabric of the NFCA has undergone many staff and structural changes in the past eight years and the conservation and digitisation of the Orton & Spooner Collection is so far the most ambitious project the new team has managed. To celebrate this milestone we will be holding an exhibition between 24th January and 17th June 2022, entitled Engineering Fun: The Story of Orton & Spooner.
The exhibition will be divided into five sections, which will discuss the history of the company, the evolution of fairground rides, fairground architecture, physics and engineering and fairground art.
For more information please visit the NFCA website
But I was most excited to find that Orton & Spooner designed and manufactured Swinging Gyms. And if you don't know what one of those is, then visit the archive and exhibition.