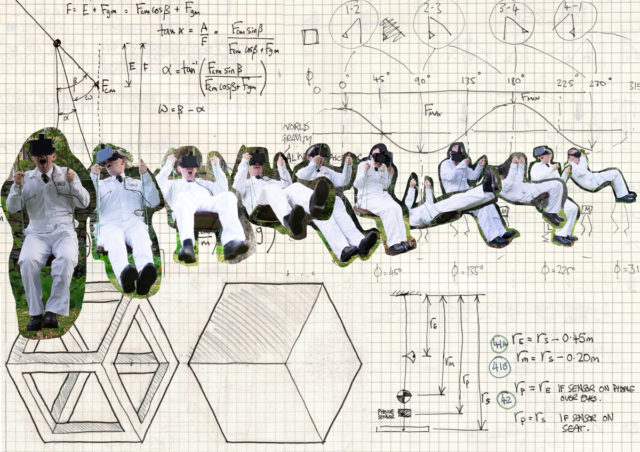 VR Playground is an experiential ride installation and public aerial performance by artist Brendan Walker and his Thrill Laboratory. In VR Playground, Walker propels riders through a series of colourful geometric virtual worlds, each driven by the action of swinging within a cubic structure. He crafts moments of wonder, awe and trepidation to elicit unexpected emotions, which are inadvertently performed to onlookers, many of whom are queuing for the ride themselves, curious to discover the secrets of these hidden worlds.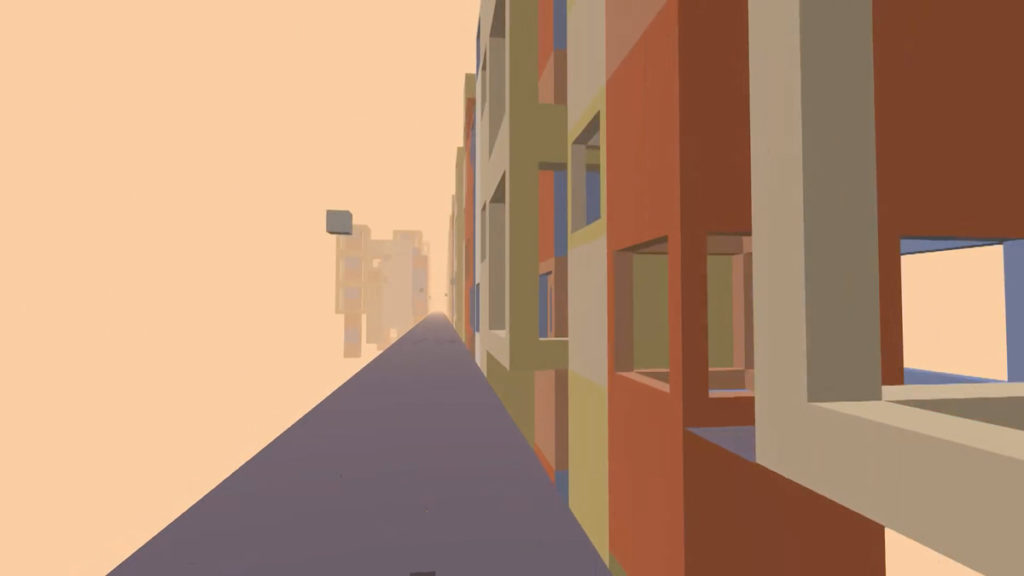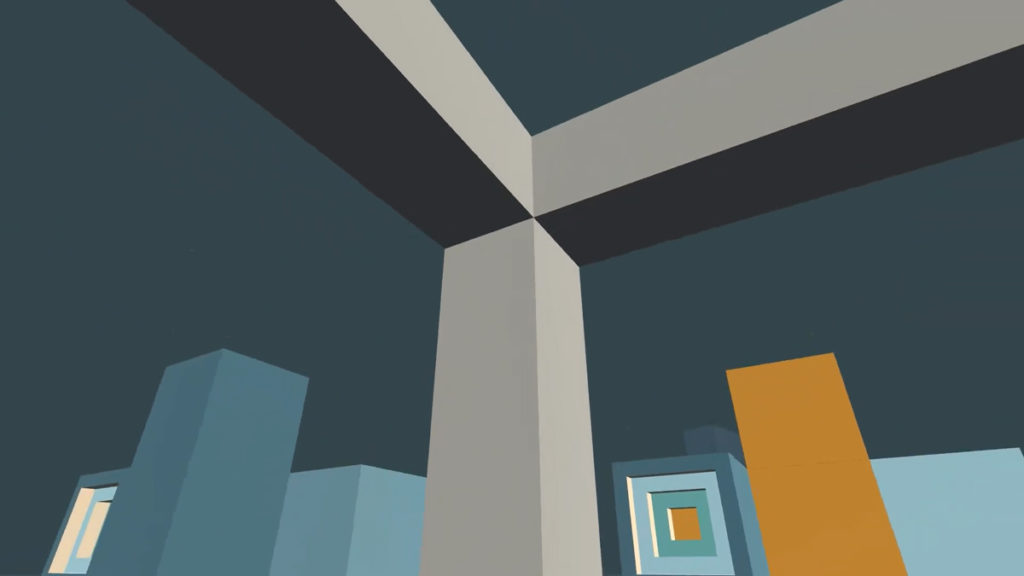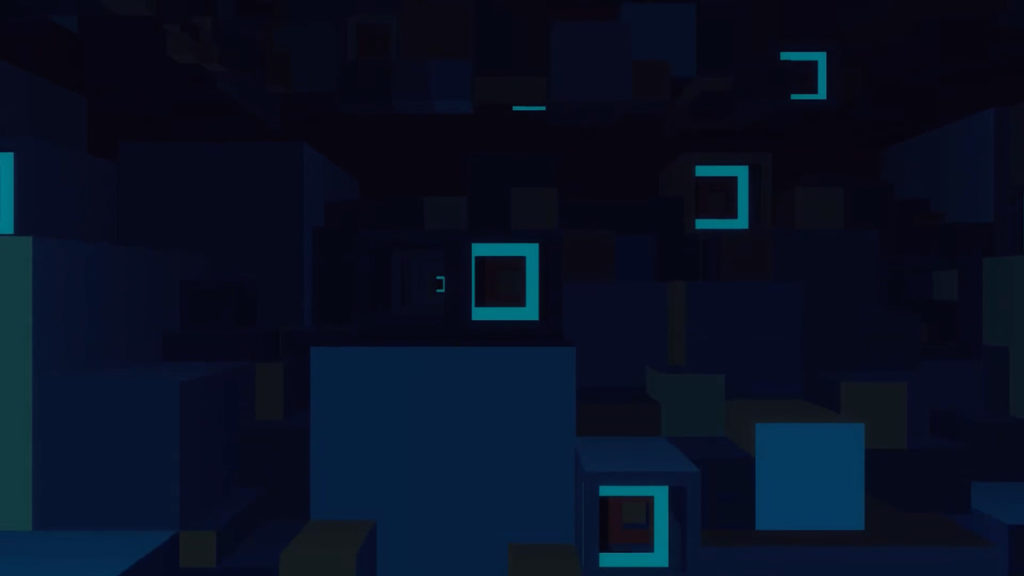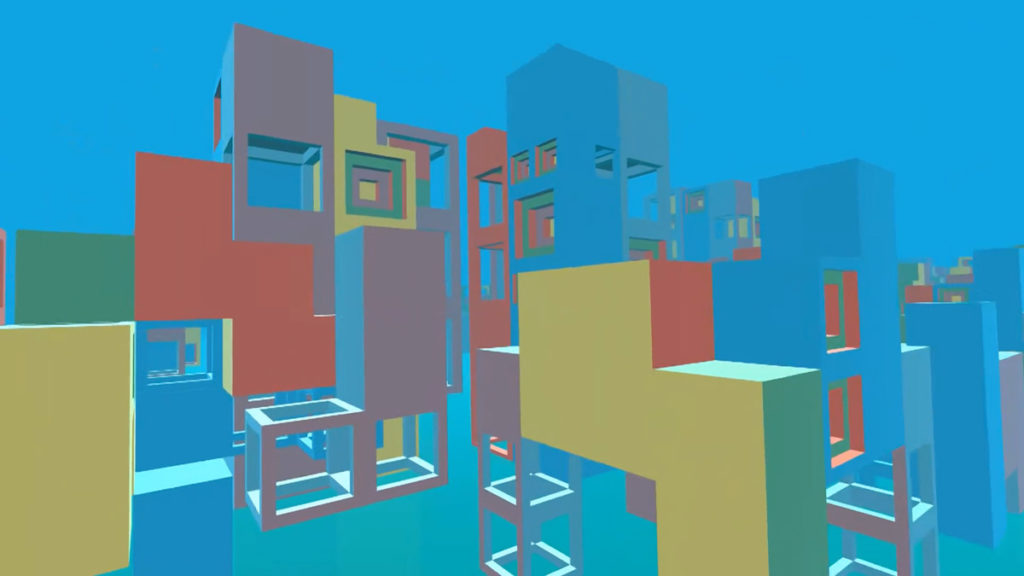 Walker draws on his original training as an aeronautical engineer to harness the dynamic forces experienced by the rider. He imagines an array of fantastical virtual motions that might make alternate sense of these real sensations. Walker sets each of these motions within a unique architectural-scale virtual playground and soundscape, designed to excite a spirit of fun and visceral experimentation. Walker appropriates the language of popular entertainment to comfort his audience on their potentially unnerving adventures.
VR Playground juxtaposes the excitement and anxiety of public exhibitionism with the joy and abandonment of solitary exploration. Walker plays on the inability of VR technology to prevent a rider's mind from flipping between these two modes of experience. By oscillating on this exhilarating precipice, Walker amplifies the emotional experience of both rider and spectator.
Read more about VR Playground on tour and the early prototypes Oscillate and Oscillations.
VR Playground is commissioned by Horizon Digital Economy Research, Norfolk & Norwich Festival, Greenwich + Docklands International Festival, and Without Walls. It is supported by Arts Council England and produced by Thrill Laboratory, Horizon Digital Economy Research, and Norfolk & Norwich Festival.

Save
Save
Save
Save
Save
Save