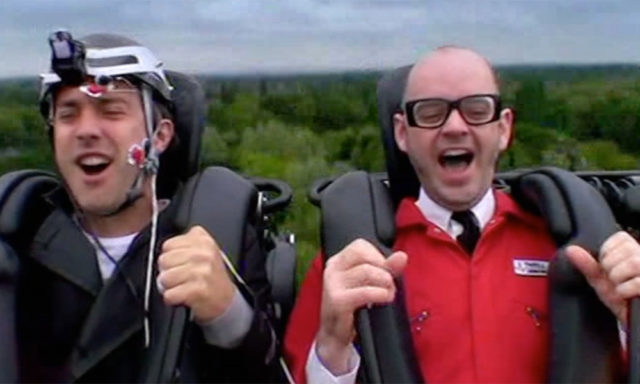 I'm back from meeting Dallas Campbell at Thorpe Park, where we conducted one of Thrill Laboratory's signature thrill ride experiments, which was filmed for Bang Goes The Theory. We finished the day back at BGTT HQ, hooking up with Jem to test my secret thrill ride research and development unit Bucking Bronco: Adaptive Ride Experiment No.1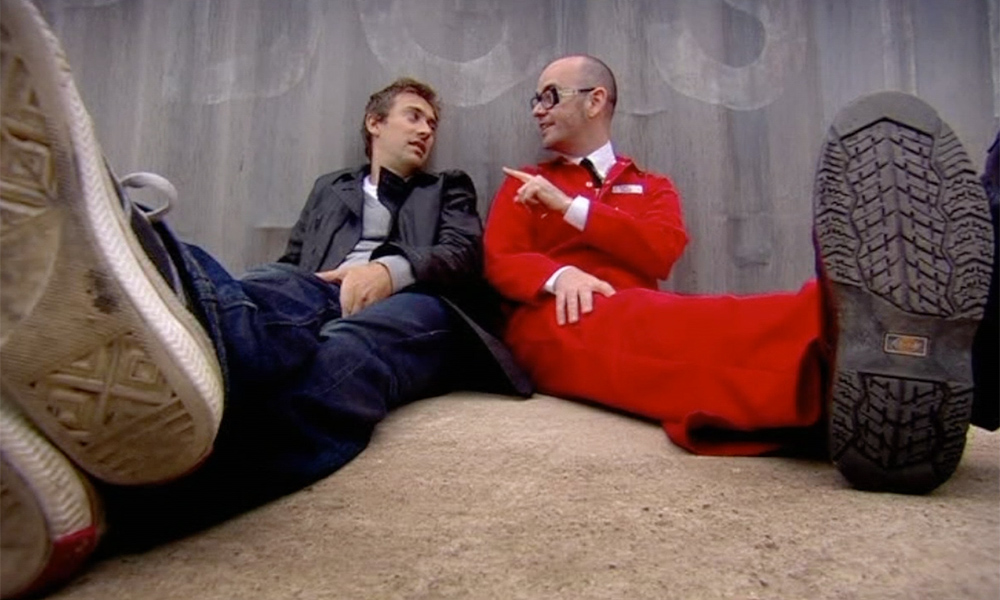 At Thorpe Park, I soon put Dallas through his paces on a range of rides, monitoring his facial muscles, heart rate, and sweat levels (electromyography EMG, electrocardiography ECG, and electrodermal activity EDA). My back room boys designed the data visualisations working with the BBC TV production boffins. The effect of face + data aims to be informative (factual) and amusing (entertainment).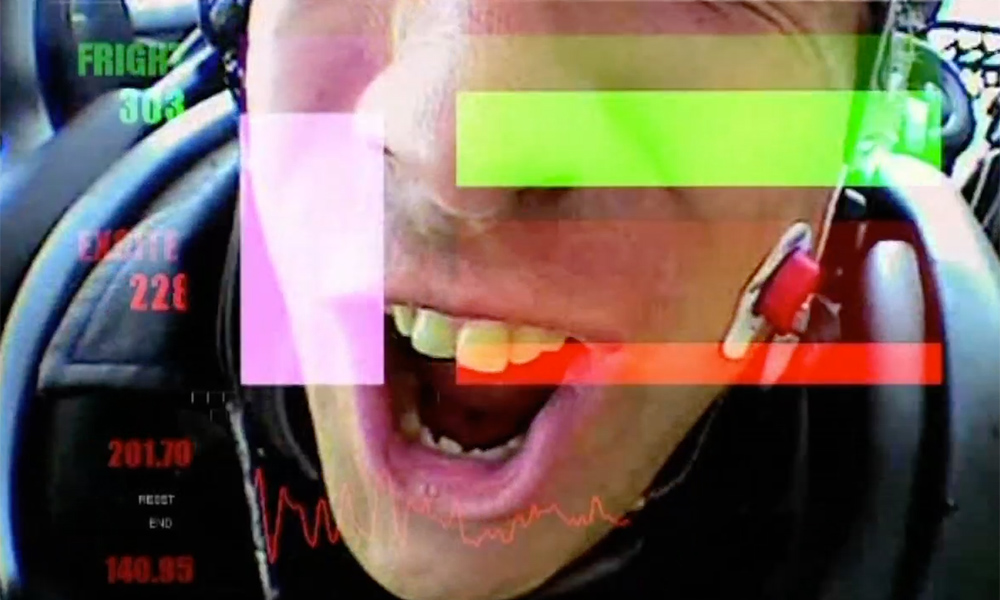 Underlying the experiment, Dallas wanted to know what kind of a thrill seeker he is: "a cave man, or a cave mouse". And the result? You can see for yourself.
Back at BGTT HQ Jem and Dallas test our new ride, Bucking Bronco: Adaptive Ride Experiment No.1. Thrill Laboratory is now taking bookings for children's parties, weddings, scientific experiments, torture chambers, and TV game shows.